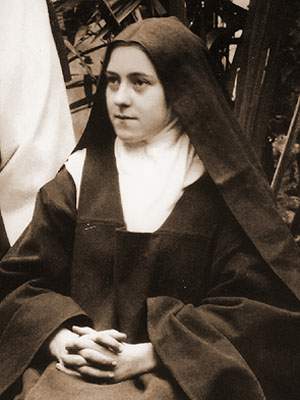 Last night and this morning I am at the annual OCDS National Retreat, so I do not have much time to blog. However it would be remiss of me not to mark this day - the feast of St Therese, one of the world's most popular Saints.
I think it is safe to say that many of us have a deep love for Therese, and she has proved a very good friend and confidante, indeed a real sister to her devotees. Today we thank her for her prayers and help, and for all those roses and little petals that just pop up in the most unusual of places and at the most necessary time reminding us of her presence and her constant intercession.
So today, perhaps, instead of asking for favours - and we know she always intercedes for them, let's just say thanks and happy feast day!
Thanks Therese,
Happy Feast Day
In your honour and in thanksgiving
we say three Glory be's
Glory be Glory be Glory be