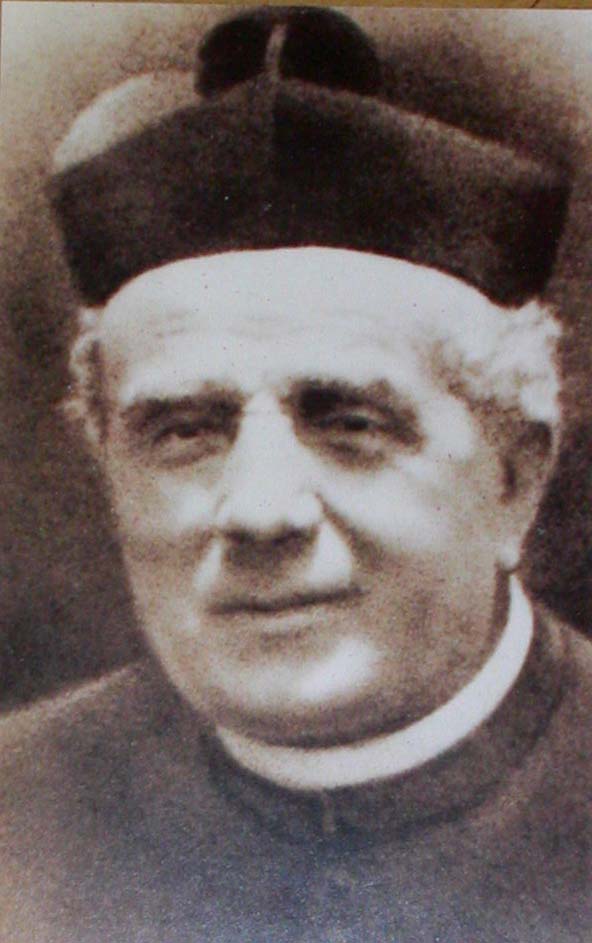 Our new Saints: St Bonifacia, St Guido and St Luigi
In contrast to my last post, and indeed offering an antidote to some of the issues I looked at, some good news: today the Holy Father canonised three new saints in St Peter's Square in Rome. Raised to the altars are: St Bonifacia Rodriguez Castro, St Guido Maria Conforti and St Luigi Guanella.
St Bonifacia was born in Salamanca, Spain, on the 6th June 1837. Working first as a ropemaker, she met the Servant of God, Fr Francesc Xavier Butinya who had had a vision calling for people to dedictate themselves to evangelising the working class. Bonifacia responded with great zeal, first as a laywoman, but then founding, with Fr Butinya, the Servants of St Joseph, a congregation of sisters. She died on the 8th August 1905. She suffered the plight of many founders, at her death she was virtually excluded from her congregation, and her sisters did not rediscover her as their foundress until 1936.
St Guido was born on the 30th March 1865 in Parma, Italy. He entered the seminary when 17 and was ordained a priest for the diocese of Parma in 1888. Feeling the call to offer himself for the missions, he founded the Xaverian Missionaries in 1895. He was appointed bishop of Ravenna in 1902, and then of Parma in 1906, where he served for twenty-five years. He died 5th November 1931. St Guido suffered from epilepsy, and though he was limited in what he could do, it did not stop his missionary spirit.

St Luigi was born in Fraciscio, Italy, on the 19th December 1842. He was ordained priest in 1866, but heard an intense call to serve the poor, and so founded two congregations to serve them: the Daughters of Saint Mary of Providence and the Servants of Charity. He was a friend of St John Bosco. His life was a busy one of service, prayer and writing; he died 24th October 1912 worn out from his labours. St Luigi joins the ranks of the pro-life Saints - those who through their work proclaim the dignity of the human person, regardless of their age, race, physical or mental capacity.
Three holy founders who heard the call of God to assist in the renewal of the Church in their time, reaching out to those most in need. They offer us wonderful examples of faith, dedication to God and his people, and of real humanity. As you read their life stories, and I would recommend you do - there is plenty of stuff online, you'll how that they did not have it easy, but trusting in God, with great faith and love of neighbour, they transcended their difficulties and trials, and with great serenity, revealed what humanity is called to become.
Almighty Father,
who inspires Your Church through the dedicated service,
profound love and humble service
of St Bonifacia, St Guido and St Luigi;
as they offered themselves for the sake of Christ,
hidden in the most vulnerable,
help us to seek His Face in the lonely and unloved
and to make of our lives a lasting oblation for their sake,
and the glory of YourName.
Through the same Christ our Lord. Amen.