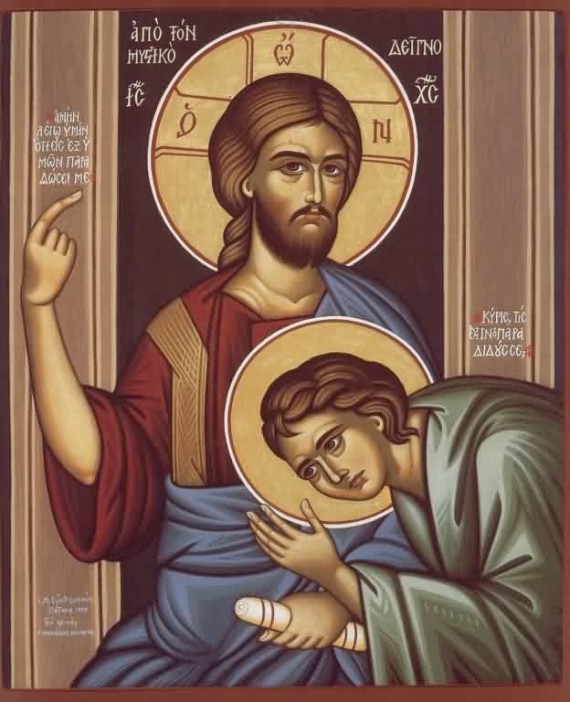 If there is one title which seems most appropriate for St John, it has to be "The Beloved". He is the son of Zebedee, the brother of James, Apostle and Evangelist, and all of these reveal who he is, what he did. But "The Beloved" reveals his relationship with Christ, and offers us an example: we too are called into such a relationship with Christ.
That image of John at the Last Supper is, perhaps, also the most appropriate image to sum up his life: the one who was intimate with Christ, who leaned upon the Lord and heard the secrets of the Heart of Jesus.
Today, as we celebrate his feast day, may he obtain for us the grace to come to the Heart of Jesus, to surrender ourselves to Christ, to lean upon him and to love him, for he loves us.