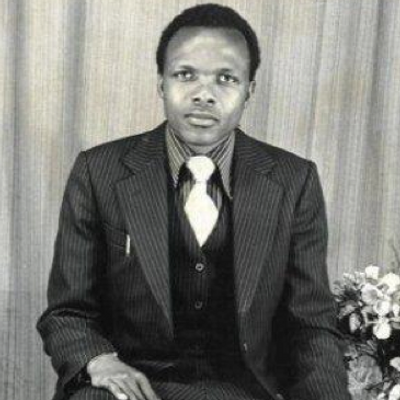 Just over a month ago a South African man was beatified, he is that country's first Beatus. Benedict Daswa was a convert to the faith, a teacher, a husband, a father and a catechist whose faithful life as a Catholic was crowned with martyrdom. On the 2nd February 1990, just days before the world celebrated the release of Nelson Mandela from a South African prison, Benedict was being beaten to death because he defied the occult at work in his local community.
Benedict was born Tshimangadzo Samuel Daswa on the 16th June 1946, a member of the Lemba tribe. Interestingly this tribe followed Judaism and so he was brought up observing Jewish rituals and laws. He initially worked among the herdsman in his youth before going to primary school in 1957 and then secondary school. He had hopes and dreams for his life and career, but these were put on hold when his father died and he had to work to provide for his mother and younger siblings. Keen to ensure they had a good education Tshimangadzo put his brothers and sisters through school.
Around 1961 he came into contact with Catholics when he was in Johannesburg, and intrigued he began a period of instruction which came to fruition on the 21st April 1963 when he was baptised and received into the Church: he took the name Benedict in honour of the Saint of Nurcia, adopting as his personal motto the motto of the Benedictine Order: ora et labora.
Benedict finally got his chance, and he entered teacher training college. He worked as a teacher in his local area and was an active member of the Church, serving as a catechist. In 1974 he married Shadi Eveline Monyai and they had eight children, all of whom were brought up in the Catholic faith. He was doting father and generous husband assisting Shadi personally in rearing the children and carrying out household tasks which was unheard of at the time. Benedict was highly respected in his locality. He was widely known to be honest and good. As a teacher he showed a deep concern for his students not only in the classroom but he was also there for them when they needed him. His local tribe benefited from his assistance and wise counsel, the chief often having recourse to Benedict for advice.
In November 1989 and January 1990 a series of bad storms effected the local area. Many of the tribes-people turned to the old ways, to witch-doctors to discern what was happening. They concluded that the cause was magic and so urged the people to collect money to pay someone to find the witch responsible. When they came to Benedict he dismissed the explanation provided by the witch-doctors, the storms were natural phenomena he explained, and he refused to make a contribution to the fund. Spurned by his refusal the witch-doctors sought revenge.
On the evening of the 2nd February 1990 Benedict was driving home after carrying out a mission of mercy for a sick child when he encountered fallen trees in the middle of the road. When he got out to clear the road he was set upon, ambushed by a group of young men who stoned him. Escaping he ran to a nearby house for refuge, the woman of the house took him in, but when the mob arrived and threatened to kill her, she told them where they could Benedict. Caught, Benedict was beaten with clubs around the head and boiling water was poured over his mouth and nostrils. His last words were: "God, into your hands receive my spirit".
Once the men had gone the terrified woman ran to fetch Benedict's brother, but Benedict was dead. The funeral took place on the 10th February, the celebrants wore red vestments, convinced already that here was a martyr who died for the truths of the faith. Benedict's death led to his mother's conversion to Catholicism, and to many other blessings and graces for his people whose veneration for his memory found Church approval with his beatification last month.
Blessed Benedict's death is significant for many reasons today. Apart from the extraordinary witness of laying down one's life for Christ, his dying in defence of the faith in the face of the occult resonates with us in these times when interest in the occult is growing again. Such practices preternaturalise God's creation, makes children of God subject to superstition, to questionable "energies" and leaves them prey to spiritualities" and practices that undermine rather than enhance faith. The occult, no matter how innocent, helpful or interesting it may seem, is a door which can allow demonic forces enter into our lives with disastrous results.
Benedict's life is also one of significance for Christian men today. As men seem to be drifting away from the faith, oftentimes not because they do not believe but rather because they can't be bothered, Benedict's example and passion for the Church is one our men need to hear about. Men find their true selves through the faith, it enhances, transforms and strengthens the virtues inherent in their manhood making them better men, husbands and fathers.
Blessed Benedict has been raised up at the right time for all of us. Let us pray that God will soon grant a miracle through his intercession so he will be canonised before long.
More information here
.